Pictures of the Otsindale Monastery and the local population are taken in the May 19, 1905, supplementary picture of the "Tsnobis pURTSELI" At that time, Taia was considered a part of Mukhuri. Therefore, it is difficult to say where the family photo was taken.
Ocindale Monastery (1905)
Group picture of nuns in the yard of the monastery (1905)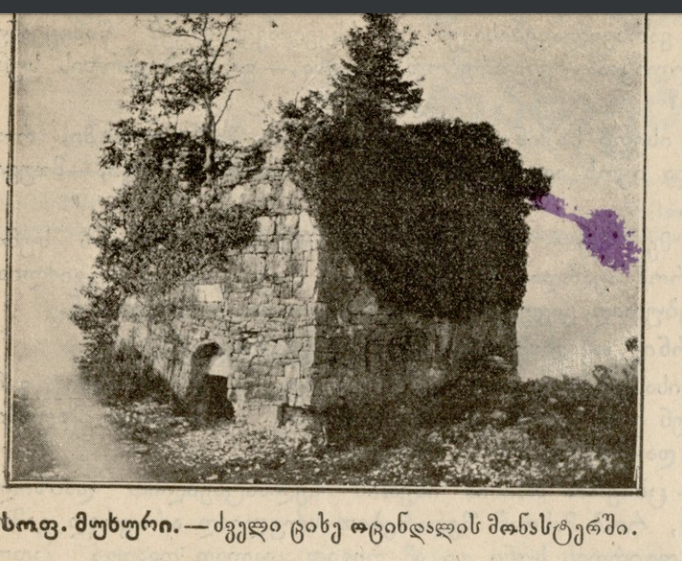 The old castle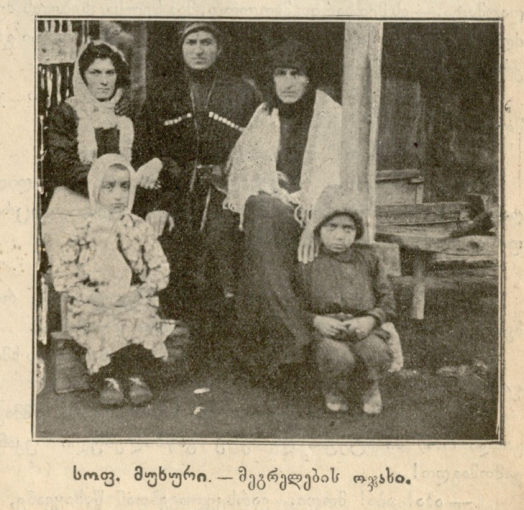 Unidentified persons in the village of Mukhuri or Taia (Megrelian family)
Makho Chikovani, 100 years old. Taken in 1905. Estimated year of birth 1805
Mukhuri girls in 1905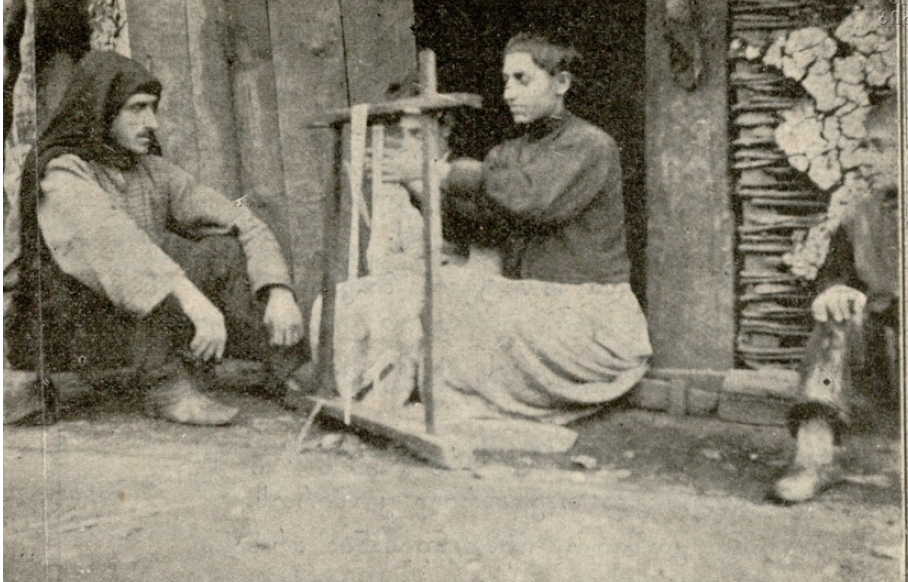 Mukhuri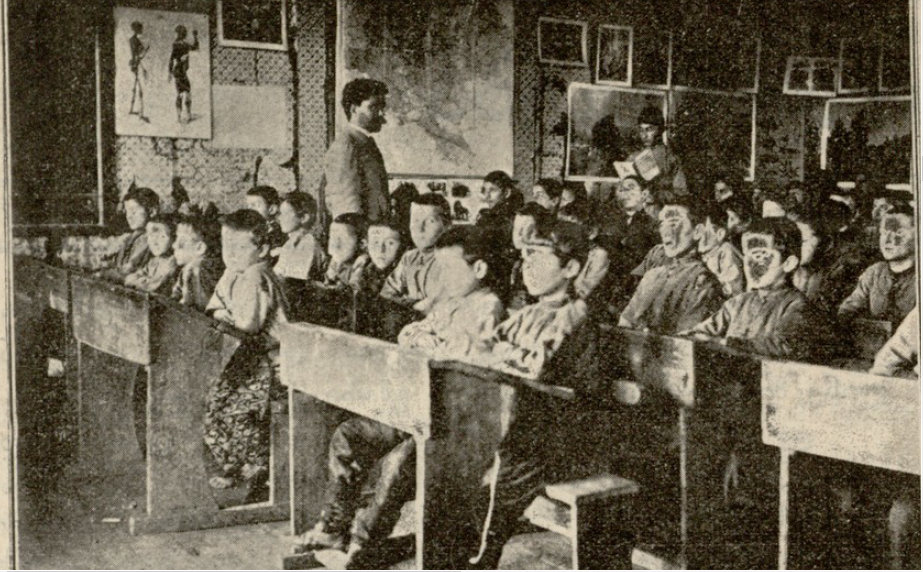 Mukhuri two-year school.
The electronic version of the newspaper is published in the digital library "Iveriel"