This post is also available in: Georgian (Georgian)
Chkhorotsku Central Park has been the main visiting place of Chkhorotsku for years. Here you will meet retirees who talk to each other about old news, passing tourists and most of all attract young people.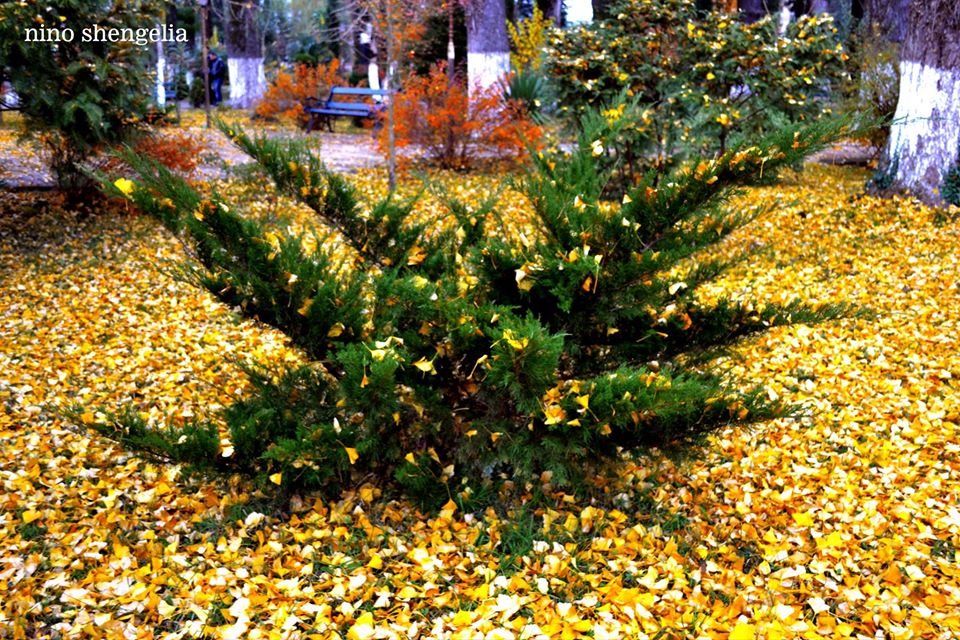 In Chkhorotsku Central Park, there are 10 double-leafed Gringko trees, which are included in the Red Book. The local cleaning service takes care of them on a daily basis. A distinctive sight to behold in the fall. At this time the local nature is very beautiful.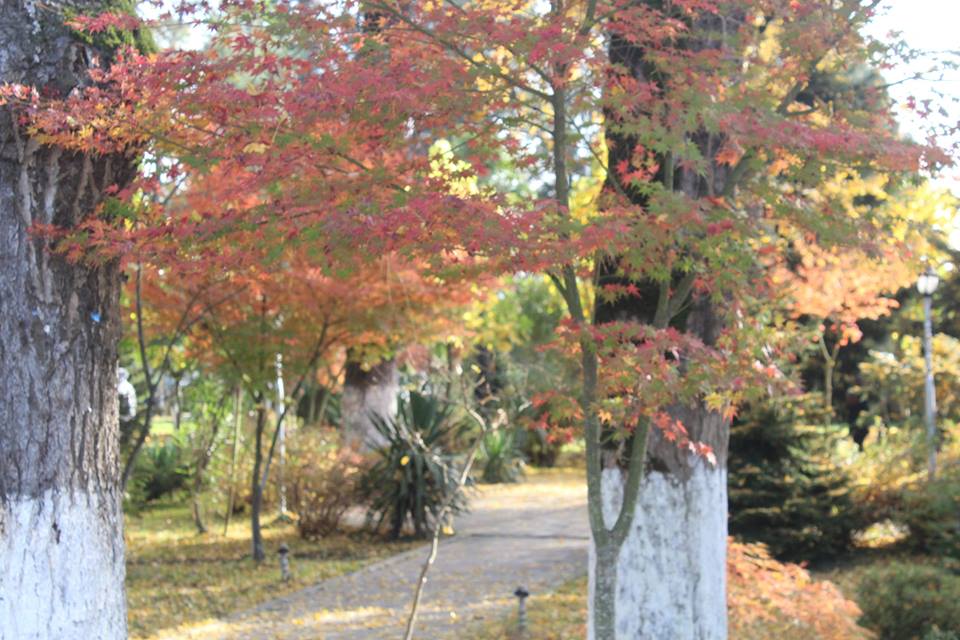 Lapan, a maple plant with many species of plants and trees adds to its variety of colors. From year to year the number of seedlings and species increases
Park formation began a century ago. Many trees are from that period. The area has been occupied since the 21st century. Today, 6 employees serve here, there is protection, there are surveillance cameras. The process of replacing depreciated chairs will begin soon.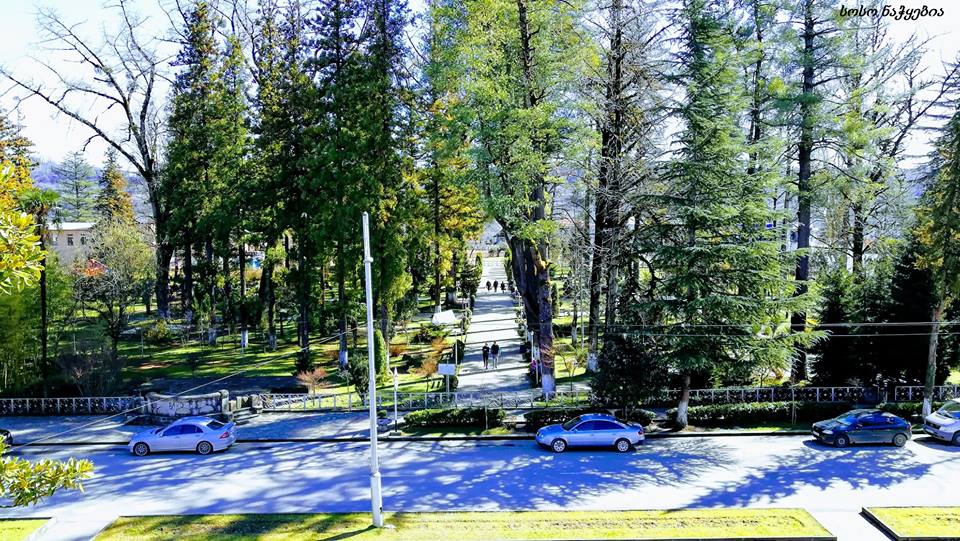 The paths are divided into several small parts
Fountain in action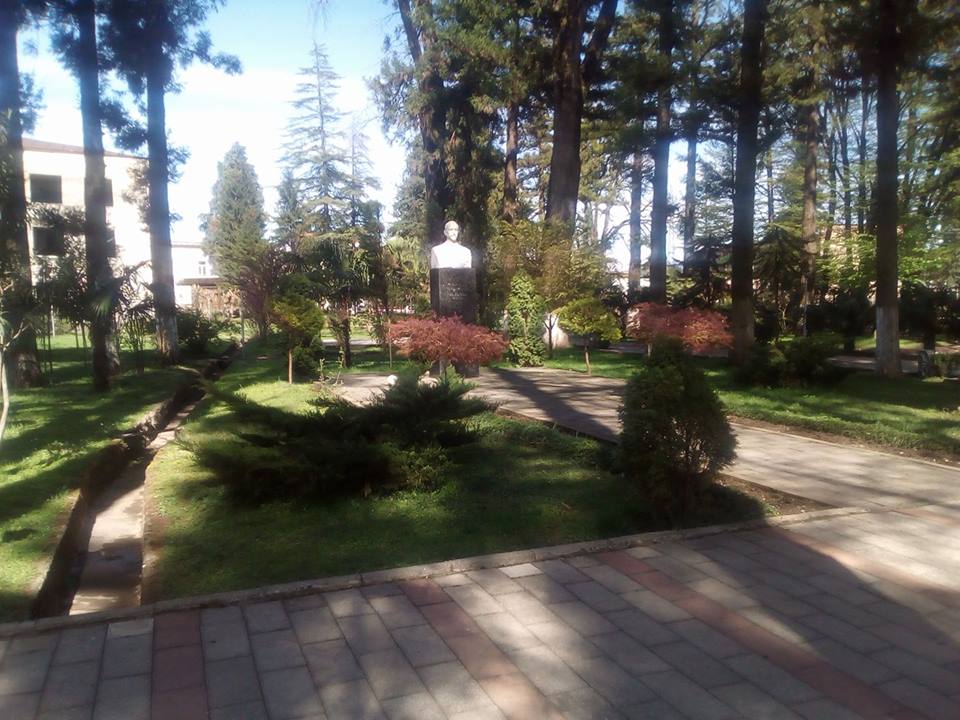 The grave and bust of Besarion Keburia, the first pilot of Georgia, are located in the park. Also a monument dedicated to the memory of the victims on April 9, authored by Demur Antia.
Fragment of Central Park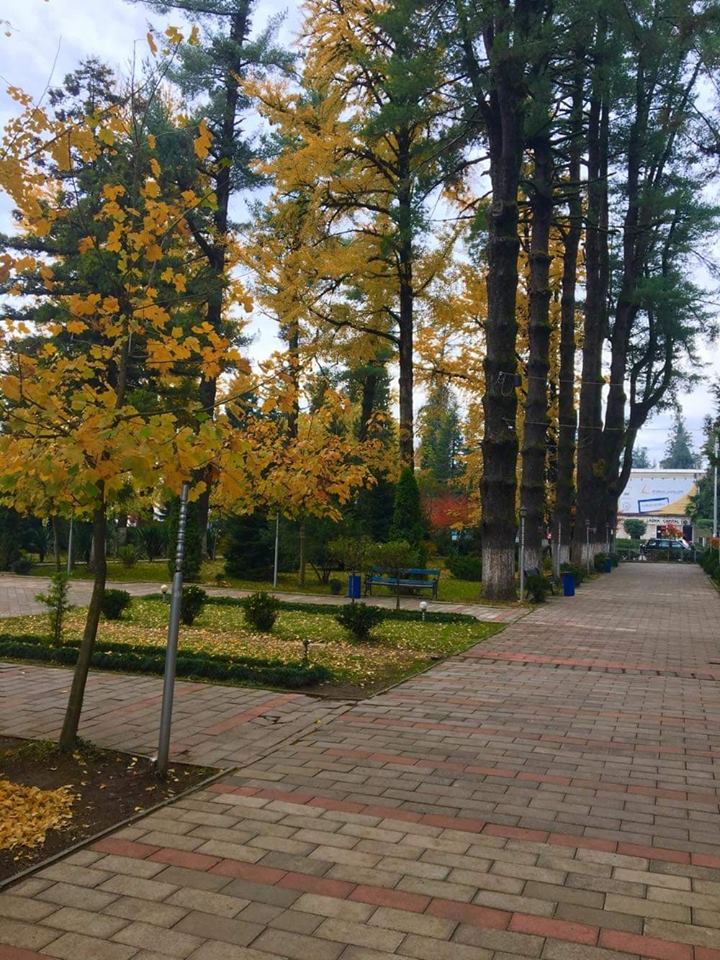 Lia Gogua, Khatuna Mebonia, Beso Kvirkvelia, Germane Patsatsia, Vazha Todua have made a great contribution to the process of organizing the park.
Pictures of Nino Shengelia, Soso Nachkebia, Levan Gulua, Giorgi Chikovani, City Hall are used.